About Our Site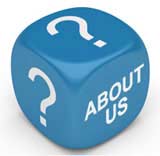 HowToLearnSpanish was formed to offer a unique reference point on expert advice on learning spanish.
Here at HowToLearnSpanish you'll find plenty of information to help you, whether you are looking to learn Spanish as a second language or simply to learn enough words to be able to order confidently from a Spanish menu. We have articles on all aspects of learning Spanish including pronunciation, useful grammar and punctuation lessons and exercises, plus essential information about how to communicate in Spanish.
Our articles are written in an accessible and easy to understand fashion for learners of all abilities and include practical hints and tips to help smooth the process of learning a new language. Our aim at HowToLearnSpanish is to provide the best possible information to help learners extend their understanding and ability to communicate in Spanish. Our content is UK focused and free from sponsored editorial.
If you are a complete beginner or are an experienced Spanish speaker who is looking to brush up on your Spanish skills, take a look through out site to learn more. You are very welcome to leave a comment or ask a question.

Related Articles in the 'Site Information' Category...