How to Get the Most from Spanish Lessons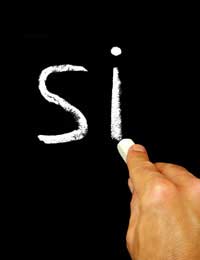 Spanish lessons are a significant investment in both time and money. Whether the classes are night school classes at a local community centre or qualification based classes at a college, getting the most from the course involves a little more than just turning up on the night.
Here are some tips to help Spanish learners get the most from their lessons.
Enroll in the Right Class
Spanish lessons are available in many different formats. The range of classes extends from holiday Spanish through to examination classes. To really get the most from a class it is very important to pick the 'right' class. Someone looking to improve their grammar is likely to be disappointed by a holiday language course and visa versa.
It is also important to pick the right level. Classes are often broken down into the basic ability levels of 'beginners' and 'improvers'. Recognising one's own level can sometimes be difficult. People can over or under estimate their own ability and without having other people to benchmark against, this can result in someone enrolling onto the wrong level course.
Tip: Speak with the course tutor first to ensure that the right course is selected. Even when an enrollment is made over the phone or online, many tutors will speak to prospective students over the phone and give advice about selecting the right class for their ability level.
Be Prepared
Many people fit learning Spanish into busy schedules. Night school classes, for instance, are often attended by people who have been at work all day. Before attending a class take a few minutes to relax and 'defocus' on other things. It is difficult to learn if the brain is worrying about other things. If possible read through the previous lesson or any notes to help get prepared for the lesson.
Tip: People attending a class straight from work or with other commitments may find it useful to make a note before they go into class of anything work related that they need to consider later. This will enable learners to relax during the class without worrying about forgetting something else that is important.
Don't be Afraid to Speak Up
Learners are sometimes afraid to ask questions in a Spanish class. This is down to a number of reasons, but two of the main ones are a fear of looking stupid in front of others and wasting other people's time. The fact is, however, that many other people in the class may be wondering exactly the same thing and welcome the fact that the question has been asked. Even people who may be completely comfortable with a point may well appreciate a point being reinforced.
Tip: If asking a question or querying something remains impossible in a class environment then speak to the Spanish tutor either before or after the class. Tutors welcome feedback from students and if a point is continually bothering students it gives the tutor an opportunity to re-examine their lesson plan.
Do Homework
This may sound incredibly dull, however in order to succeed in learning Spanish it is important to do work in between lessons. With a little thought, however, it is possible to fit this into even the busiest of schedules. Commuting time, for instance, is a great time for revising Spanish. While this may seem a little antisocial, revising or learning new words at meal times is also a good use of time.
Tip: Don't use breaks such as Half Term or other Holidays as a holiday from learning Spanish. Instead dedicate the time that would normally be spent in a class on doing revision at home.
In order to get the most from Spanish classes it is important to put a little extra in. This will be rewarded, however, by getting better results quickly.
You might also like...