Useful Spanish Greetings and How to Use Them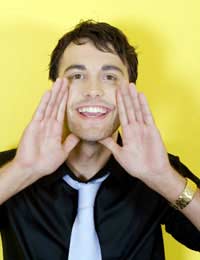 Greeting people is one of the most basic of common courtesies. Knowing how to say hello and greet people is both polite and friendly. A few simple words are all that are required to greet people and this can form the basis of a long term friendship.
Hola
Saying 'hola' is like saying a friendly 'hi' in English. It is widely used amongst young and old alike. Hola is not time specific and can be used during any part of the day. A more formal greeting may be used when meeting older people or someone who is unknown.
Adios
'Adios' is the Spanish word for 'good bye'. It is the most common way of saying good bye or farewell. 'Adios' is also used as an acknowledgment to a greeting. Someone may reply 'adios' to a cheery 'hola' and to people who are unfamiliar with this, this may sound a little unfriendly. Imagine how a 'goodbye' would be received to someone who had just called out 'hello'. This is not meant in an unfriendly way, far from it. The reply of 'adios' to a greeting of 'hola' simply means that someone is greeting you but they don't have time to stop and chat.
Buenos Dias
'Buenos dias' translates as 'good day' and is a more formal way of greeting people. It is widely used and is typically said in the morning. In Spain this means that it is used before lunch time, which means anywhere between two and four o'clock in the afternoon.
Buenas Tarde
This translates as 'good afternoon' and is used between siesta and sundown. This is a more formal greeting and is often used when meeting older people.
Buenas Noches
Translated as 'good night', this is used after sundown and is used to greet people in the evening and at night time.
Hasta Luego
This is pronounced 'asta luego' with the 'h' being silent. This is a common form of farewell meaning 'until later'. This is widely used amongst old and young alike and is often used among people who have been introduced.
Gracias / Por Favor
'Thankyou' and 'please' are important words to know but are not as widely used in Spain as they are in the UK. In the UK 'thankyou' can be used several times during a transaction whereas in Spain it will typically be used just once. People are not being rude if they do not repeat a please or thankyou, this is simply part of the culture
Using Greetings
In many parts of Spain, greetings are seen as an important part of life. Even complete strangers will be greeted with a cheerly 'hola'. It is expected that people will make a greeting in return. People won't mind at all if the pronunciation isn't correct or if the words are slightly garbled. A greeting said with a smile will go a long way towards making friends! Here are some tips for using greetings in Spain:
If in doubt use 'hola' as a form of greeting.
Return a greeting in the style that it was given, so if a formal greeting has been used, use a formal greeting back.
Remember 'yo hablo un poco español' which translates as 'I speak little Spanish' which can be useful if people try to engage you in conversation.
A simple greeting can go a long way and is always much appreciated.
You might also like...