Quiz: What Kind of Spanish Learner Are You?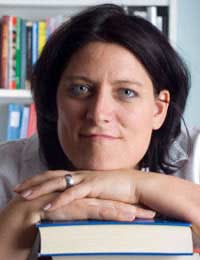 There are many types of learner. Some people thrive in a class environment whereas others achieve much more working quietly by themselves. Knowing what type of learner you are will help you pick the most appropriate Spanish class.
1. When you take a course do you
A Never finish the course
B Always finish the course, rarely missing a class
C I've never attended a course
D I try to finish a course, however sometimes life gets in the way
2. Do you find formal lessons?
A Boring
B Great – I love the structure
C Difficult – I hate the structure
D Fine
3. Do you work well at home?
A Sometimes – but I need motivation
B No, I get distracted and find it difficult committing the time if I am not in a class environment
C Yes, I am disciplined and work well at home
D Yes, when I am motivated
4. How do you learn vocabulary?
A I find it easiest to learn words around a subject
B I learn lists of words
C I learn words as they arise
D A mix of the above
5. Do you find grammar
A A necessary evil
B Interesting and important – it is the framework of language
C Useful for communicating well
D Important but not interesting
6. Do you mind making a fool of yourself?
A I try not to make mistakes and appear foolish
B I don't mind what others think
C I prefer not to make a fool of myself in front of others
D I don't mind either way
7. Do you enjoy the social side of classes?
A Yes, very much. I like to chat and have a laugh
B Yes, I find it motivating
C No, I find it distracting and I don't enjoy mixing with others
D Yes, but it is not important
Answers
How you answered the questions will help to determine the best type of classes for you.
A: You work well within the structure of a class, however have a tendency to get bored after a while. You need to find Spanish classes that will stop you from becoming bored! Short classes that cover specific subjects may be useful, for instance a class on Spanish conversation followed by a class covering grammar. Vary these with other relevant classes such as wine tasting or Spanish cookery to add some extra interest and variation. Make the social side of classes work for you so balance the informality of 'having a laugh' with motivation.
B: You work well within the formal structure of a class, therefore look for formal classes that have a set syllabus. Classes that offer a qualification may be beneficial as these will have a defined structure. You don't mind speaking up in a class and are not fearful that asking a question will make you appear foolish, therefore you get the most from classes and do not worry about missing important points because you have not understood something.
C: Formal classes don't offer much to you therefore informal learning could be best! Create your own lesson plans using a range of different material available. You will need to call on all of your powers of self motivation to make the most of informal learning – however it can be done!
D: A mix of formal and informal learning will work well for you! Use informal learning techniques to fill in the gaps when you have to miss lessons. Pick subjects that interest you for informal learning plans, for instance read up about Spanish sport on Internet sites to help to improve your vocabulary and grammar. Use this to support more formal lessons.
Picking the right style of Spanish lesson will help you to get the most from your learning.
You might also like...