I Learnt Spanish as an Older Learner: A Case Study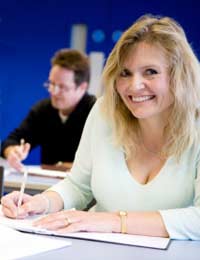 Learning Spanish can be very rewarding. Spain is a relatively easy country to visit and a few words of Spanish can make a tremendous difference to how someone enjoys a Spanish holiday.
Spain is a great place for people of all ages to go on holiday and many people have family or friends who live in Spain. There are many other benefits too – learning Spanish helps to keep the brain active and Spanish classes are a great way to meet like minded people from all backgrounds.
Learning Spanish as an Older Learner
Learning a new language can be challenging at the best of times, however for many older learners, going 'back to school' and joining Spanish lessons can be a daunting task. Not only does learning a new language involve going back to basics and perhaps joining a class full of younger people, today it can also involve the use of new technologies which can be unfamiliar.
Mary's Story
Retired and living alone, Mary was leading a very solitary existence. Mary surprised both herself and her friends and family when she signed up to take Spanish classes at her local collage. Mary had never taken a night school class before and had not considered learning a language. "Like many other people of my age I learned Latin at school." recounts Mary "The memories of boring lessons and strict teachers have stayed with me and probably put me off learning a new language. Until now!"
Mary signed up to take a Spanish class initially just for "something to do". Mary was planning a holiday to Spain and thought that it would be a good idea to learn a few Spanish words. Within a few weeks, however, Mary became hooked and a whole new world started to open up in front of her. "I was expecting the class to be full of young people, for the teacher to be strict and for the classes to be simply learning vocabulary 'parrot style'. Instead of that I found that the age of students ranged from those in their late teens through to people in their seventies – and the classes were interesting! Because we all had something of interest in common – we were all learning Spanish – the group often went out for a drink after classes and some of us started to meet socially." Mary soon found that her Spanish classes were becoming an important social activity.
New Technology Concerns
Another concern that Mary had was about the use of new technologies. Although Mary knew a little about the Internet and email, she had very little experience and was worried that the class would use a lot of new generation learning methods.
"When our tutor gave us some website addresses for places where we could find useful reference material I started to panic" laughed Mary "however someone from the group kindly spent some time with me using the community computers and Internet access and I soon found that it was nowhere near as difficult as I had thought!" In fact, Mary has enjoyed learning about the Internet so much that she now has a home computer and has a number of virtual pen friends who she 'chats' with regularly. "I am using the Internet to help me with my Spanish" says Mary. "I correspond regularly with a lady who lives in Southern Spain and I am even planning a visit next year"
Mary's experience of learning Spanish has been very positive. "Not only am I learning a new language and putting it into practice using the Internet, I am also meeting new people and have a new social life." What would Mary's advice be to another older learner thinking about learning Spanish for the first time? "Have a go"says Mary "you never know where it might take you!".
You might also like...
I too am an older learner, although not a complete beginner as I studied Spanish at school many years ago and always enjoyed it.Now that my children have grown up and I have more time on my hands this site and Marys story in particular have motivated me to do something about it and I am going to enroll at my local college this autumn.Many thanks.