Practice Spoken Spanish With Native Speakers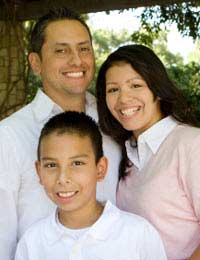 Speaking Spanish with native speakers is one of the best ways to practice pronunciation and improve vocabulary. At one time this is likely to have entailed attending an immersion course in Spain or another Spanish speaking country. Not only would this be costly, but it also required a significant time commitment, ruling this out for many busy people.
Happily, the advent of the Internet and online applications has opened up a range of exciting opportunities for learners of Spanish. Developments such as VoIP (Voice Over Internet Protocol) services have made it possible to speak with native Spanish speakers anywhere in the world for free, all without leaving the home.
How to Use VoIP to Talk to Spanish Speakers
VoIP services such as Skype allow users of the service to talk to each other for free. This gives language learners the opportunities to talk together. Communities of language learners have been formed to help each other with their spoken language. An English speaker learning Spanish, for instance, will partner with a Spanish speaker who is learning English. This way both parties get a benefit from their conversations.
Learners interested in language exchange, using this type of service, will find that a number of Spanish Language or general language learning online forums have a section dedicated to this. Learners will post brief details about themselves, such as age, gender and location, along with their language ability and what they are seeking and other people will get in touch via email or other messaging systems. A mutual time will be agreed for a call. Calls can be a one off or part of an ongoing schedule. One of the great things about this type of learning is that there are no hard and fast rules and Spanish learners can set their own schedule taking into account other commitments.
Benefits of Using the Internet for Language Exchange
There are a number of key benefits for using this type of service to practice speaking Spanish. These include:
It is possible to make contact with Spanish speakers from all over the worlds. Therefore people who are wanting to learn Spanish for use in South America, for instance, can narrow their search accordingly.
Systems such as Skype allow users to instant message each other while they are making a call. This is a valuable too as it means that users can spell words and send links or other information instantly.
This is a 24/7 service making it possible for people with other commitments to participate at what would otherwise be considered 'antisocial' hours. As long as there is someone willing to take part in an exchange at a given time, the system is never closed.
Drawbacks of Using the Internet for Language Exchange
While this is an excellent way to practice Spanish, there are some potential drawbacks to be aware of:
This is a completely voluntary and unregulated service which has been developed by users. Different language communities offer notice boards where people can get in contact, however it is down to the individual user to make sure that they are happy making contact with someone. Only basic personal information should be shared.
This is an unstructured service and a language 'exchange'. It is important to make sure that both parties get benefit from the call.
People taking part are not trained teachers. They may also have strong accents or use colloquialisms.
Tips
Use this as part of a Spanish learning program, not as a replacement of more traditional lessons
Draw up some objectives for the start of each call, this stops it from becoming a social 'chat'.
Start using some of the larger forums such as the Skype language exchange forum
New generations technologies are making learning Spanish cheaper, easier and more interesting than ever before.
You might also like...